Alberta dominates this year's ranking of Canada's best places to start and grow a business.
read more
Apple today announced financial results for its fiscal 2014 fourth quarter ended September 27.
read more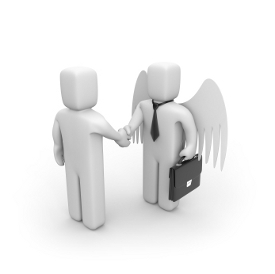 According to the National Angel Capital Organization, Angel investing across Canada is on the rise.
read more
Retailers of all sizes are looking to grow their business during the crucial holiday season but need more help navigating the online shelf, according to a new survey conducted by Google Canada.
read more
On the web, conventional wisdom about commerce is obsolete.
read more
Highland Therapeutics, a pharmaceutical company, this week announced it has raised $25 million (USD).
The financing was led by "a private equity partner that is committed to Highland's long-term success."
read more
Wirikin, an end-to-end mobile employment solution designed to help youth join the workplace and to help employers better connect with the mobile generation, is making a splash.
read more
For the second year in a row, Apple and Google claim the top positions on Interbrand's Best Global Brands ranking.
read more
METAMARKETPLACE RAISES $4 MILLION

MetaMarketplace, a vacation-rental platform powered by Waterloo-based Demeure, has raised $4 million to expand its footprint in the travel industry, reports Communitech.
read more
Alec Saunders is leaving BlackBerry.
read more
Scribble Technologies today announced the closing of its Series C round of funding.
The $12 million investment was led by WIN (Waterloo Innovation Network) Fund, which invests in growth stage digital media and mobility companies, and brings Scribble's total funding to over $20 million.
read more
Orckestra has completed a Series A round of financing with Fondaction CSN, W Investments, and Fonds de solidarité FTQ.
read more