Barack Obama Shatters Social Media Records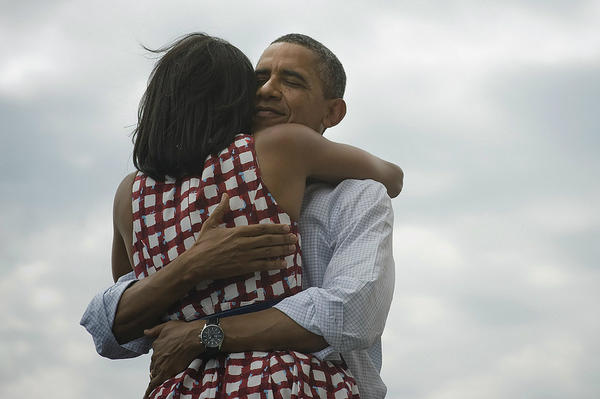 Last night Barack Obama was re-elected as President of the United States of America.
A celebratory moment of him hugging his wife with the simple caption of "four more years" was posted to his official Facebook and Twitter accounts.
This single photo shattered social media records on both sites. By midnight last night, his Facebook photo had well over two million likes, making it the most-liked Facebook photo of all time. This morning it surged past three million likes, which has placed the photo into a league of its own.
The photo also has over 400,000 shares and more than 150,000 comments. In total, four million points of activity.
SEE ALSO: Funny Tweets About Americans Moving to Canada Because of the Election
On Twitter, his tweet has garnered nearly 700,000 retweets—shattering previous records in the 200,000 range. It's also earned more than 200,000 favourites and a tsunami of mentions.
Good luck to Justin Bieber or the sport of soccer trying to beat these numbers anytime soon.