Beyond the Rack Joins Forces with Shoppers Drug Mart's Optimum Loyalty Program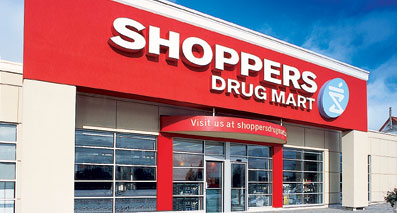 Shoppers Drug Mart announced today that they are collaborating with one of Canada's online private shopping clubs to launch a new shopping experience.
Shoppers Drug Mart and Montreal's Beyond the Rack will invite Shoppers Optimum members to join a new subscription-based retail website that offers exclusive savings and rewards on the hottest designer fashions and accessories.
Shoppers Optimum members can visit the new Optimum-Beyond The Rack website where they can register to receive special weekly product offers from Beyond the Rack while collecting 10 Optimum points on every dollar spent.
"We are always looking for new ways to reward Shoppers Optimum members, and partnering with Beyond the Rack allows us to offer amazing deals on designer fashions and accessories for our style-savvy shoppers," says Mike Motz, Execuitve Vice President and Chief Merchandising Officer, Shoppers Drug Mart. "Gaining access to exclusive designer discounts while earning Shoppers Optimum points gives our members a unique and rewarding shopping experience."
MORE: How Yona Shtern Built Beyond The Rack to a $200 Million Business
"Beyond the Rack is delighted to partner with Shoppers Drug Mart—one of Canada's leading retailers—in expanding our brand reach to their loyal customers and to extend the SDM and Optimum brands into e-commerce. It represents the combination of two leaders in their respective fields to the benefit of Canadian consumers," says Yona Shtern, CEO of Beyond the Rack.
The new Optimum-Beyond the Rack website can be accessed here. Shoppers Optimum members who register before November 4 will be entered to win one of three early-bird prizes: a pair of Tod's Sunglasses valued at $400; a Coach handbag valued at $350; and a Beyond the Rack shopping credit of $150.