BlackBerry Executive: We're Innovating Faster Than Apple and Google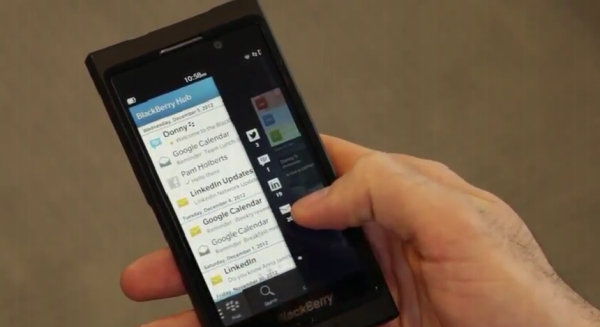 Waterloo's BlackBerry believes that it is innovating at a faster rate than its smartphone competitors, tech titans Google and Apple. The Canadian company is also confident that it can convince consumers skeptical of the brand to purchase BlackBerry 10 devices.
BlackBerry executive Sebastien Marineau-Mes told the Canadian Press that the "velocity" of Apple's and Google's innovation is slowing down, whrreas BlackBerry has "come to market with a whole new operating system that reimagines the mobile experience."
Marineau-Mes, who is BlackBerry's senior vice president of software, acknowledged that BB10's app ecosystem is currently modest—but that will soon change.
"I think if you look at the app selection it's been growing very rapidly. I think people forget that we've grown 30,000 or 40,000 apps since the launch of Z10 (earlier this year), we're at well over 100,000 apps and it's continuing to accelerate. So it's just a matter of time before we get all of the apps people are looking for," he is quoted as saying.
The exec also took time to once again hint at something BlackBerry has been talking about for a while: integration of the BB10 platform with things such as cars and appliances to create a seamless technology communications experience. He cited an example of stepping into your car, which would know your calendar, and automatically program the GPS to get to your destination. This kind of thing, Marineau-Mes suggested, could happen as soon as 2014.