Canadians Not Done with Their Summer Travelling, Travelocity Survey Suggests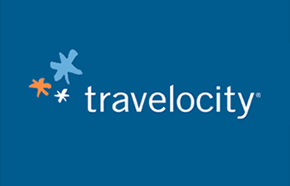 It's already August. But even as summer vanishes before us, many Canadians still have travel plans.
According to a new survey from Travelocity.ca, 40% of Canadians still plan to travel, even though only two long weekends remain.
Most of those Canadians plan to stay relatively close to home though, the survey suggests: 72% of respondents said they plan to explore vacation destinations within their own province, followed by 30% who expressed interest in exploring more of what the country has to offer outside of their province.
Canadians' top motivation for summer travel this year appears to be self-serving with the majority looking to reduce stress (31%) versus strengthening relationships with friends and family (14%). Surprisingly, the least motivating factor was the idea of losing unused vacation days (3%).
"The new data reflects the summer travel booking trends we've seen for this coming August long-weekend," says Brian Simpson, resident travel expert at Travelocity.ca. "We've seen a significant jump in bookings to Canadian hot-spots like Toronto, Montreal, Halifax and Vancouver."
"It's clear that Canadians recognize the value of summer travel," Simpson added. "It is encouraging to see a growing interest in the many great destinations our country has to offer."