Celebrating Vancouver-born HootSuite's two million user milestone [Infographic]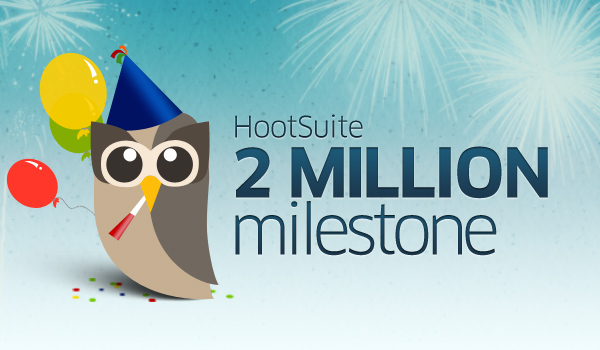 HootSuite, a Vancouver-born social media dashboard, just announced it reached a milestone of two million users.
Famous for its adorable owls and clean-cut designs, the company adequately celebrated this milestone in two predictable (that's a good thing in this context) ways: an owl with a party hat, balloons, and confetti, and a kick-ass infographic.
At 32 months old, HootSuite has been responsible for the sending of 500,000,000 messages across 4,000,000 unique social profiles and has reached more than 3,000,000,000 followers and fans through those messages—which, HootSuite is proud to point out, is more than the population of America, Africa, Europe, and Oceania combined.
There are plenty more interesting stats in the infographic after the jump.