Club Penguin Cofounder Steps Down After Five Years at Disney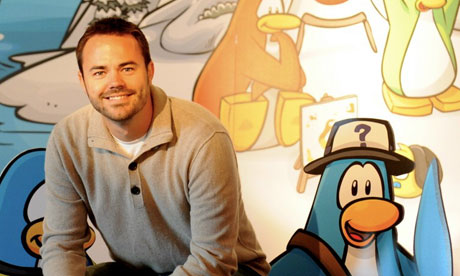 Club Penguin cofounder Lane Merrifield has decided to step down five years after the Kelowna-based company was acquired by Disney.
In a note sent to employees earlier this week, Merrifield wrote a heartfelt letter.
"Our team has grown Club Penguin from a simple idea to being the largest global virtual world for kids for seven straight years while maintaining a significant profit margin. I am incredibly proud to have been a part of Club Penguin, and I know that it will continue to grow and thrive. Like many entrepreneurs though, there comes a time when the desire to create something new outweighs the comfort of what's known and for me that time has come."
As a cofounder of Club Penguin, Merrifield started the virtual world seven years ago, selling to Disney in 2007 for a rumoured $700 million. Club Penguin says nearly 200 million accounts have been created to date and that one million kids log in daily.
According to Accelerate Okanagan, Merrifield will be joining FreshGrade, a cloud-based educational assessment tool teachers can use to figure out how a student learns. He will be joining Steve Wandler, CEO and founder of Metabridge, on this new startup project.