Facebook Launches Anti-Cyberbullying Campaign in Canada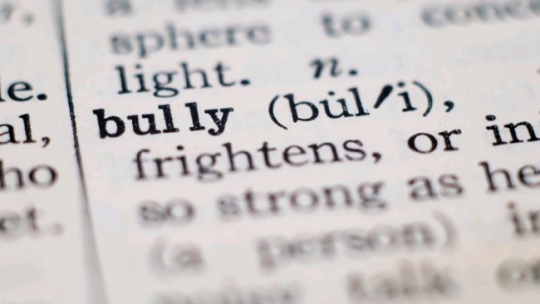 It is bullying awareness week in Canada.
One message was clear in Toronto today: that cyberbullying can be as harmful as real-life bullying. Techvibes recently reported that one-third of teachers are victims of cyber-bullying. The viral nature of the Internet allows more people to easily join in on and watch the cyberbullying act. It can dramatically affect people's lives, and most recently and notably in the tragic suicide of teenager Amanda Todd.
That story gained nationwide attention in a matter of days. Now Facebook, where 18 million Canadians, including almost every tween and teenager, spend their time online, is making a push to help curtail it all.
"What recent incidents have highlighted for us, is that we are losing too many children to bullying," said Laureen Harper from the Prime Minister's Office. "Bullying is a serious issue. It is very complicated and if good intentions could solve the problem it would be fixed. Facebook's Be Bold:Stop Bullying program is an important part of anti-bullying campaigns that will help raise awareness and open the lines of communication with anyone who is being bullied and those who want to help. I encourage anyone who feels victimized by bullying to talk to an adult or to call Kids Help Phone, and to remember that they are not alone."
Kids Help Phone is one of several organizations partnered on the initiative. Others include Concerned Children's Advertisers and STOPcyberbullying.
Jasmine Richards, an Oakville native, told her story of how she was bullied for four years of high school. The Camp Rock star said to an audience of tweens and teenagers she was just like them. The ability to be both personal and passionate has allowed the 22-year old to be one of the first Canadian cheerleaders of anti-bullying. While Richards overcame what she called "the worst four years of her life," others struggle to escape the demons of bullying.
"We regularly see kids who are often already struggling on the social margins and even more emotionally vulnerable than most, wrestle with plummeting self-esteem, failing grades, and depression," said Paul Taillefer of the Canadian Teachers' Federation. "As educators, we believe that the welfare of vulnerable students in every community warrants collaborative and proactive effort on their behalf. That is why we applaud Facebook for launching this campaign and we encourage teachers, parents and students to sign the social pledge and take a stand against bullying."
Signing a pledge or becoming an advocate of anti-bullying is one thing. Another is to be increasingly open-minded, as we all come from diverse backgrounds. That's one of the reasons the Ontario government enforced the
Accepting Schools Act
in early June. It requires all school boards to take preventative measures against bullying, issue tougher consequences, and support students who want to promote understanding and respect for all.
Facebook's managing director Jordan Banks says Facebook's priority is to promote safety online and offline. The campaign has been successful in the US; they partnered with Time Warner to garner over one million likes in September 2011.
You can check out the Facebook page here. It includes a video of the Toronto Raptors reading the Be Bold: Stop Bullying Campaign pledge.