Facebook is the 'Best run company in technology,' VC says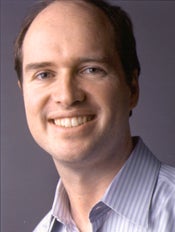 A Fan of Facebook
Ben Horowitz, co-founder of Opsware and founding partner of venture capital firm Andreessen Horowitz, said on stage at the Web 2.0 Summit in San Fransisco today that Facebook is the best run company in the entire technology industry. He also praised Mark Zuckerberg specifically, describing him as one of the "best young CEOs in the business."
What is Facebook's key to success? According to Ben, it's because Mark and his team are so thoughtful about product strategy.
Ben says that when new hires arrive at Facebook, they commonly must accept lower titles than is standard for them. It's a bold precedent established by Mark that acts as a filter—he doesn't want people who are focused on status, he wants people who are focused on building great products.
Do you think that Facebook is the best run company in technology?
Founder = CEO
Ben also believes that the founders of startups are best suited to be the initial CEOs of their companies. His VC firm prefers founding CEOs because of their "historical knowledge that is almost impossible to replicate."
Founding CEOs, Ben argues, have been through every product decision, every hire, and are the originator's of the startup's vision. He also says that the founders are best equipped to avoid mistakes because they have the specific experience of making mistakes in the startup and learning from them.
However, if a founder does want or need to hire a CEO, they should at least look for one who has at one time founded their own company.