HootSuite Wants to Hire 100 New Employees Next Week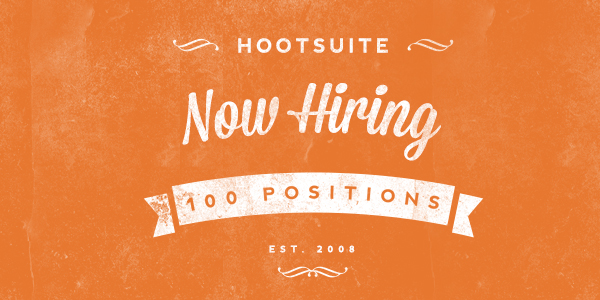 In what the company describes as a "period of major growth," Vancouver's HootSuite has more than 100 new roles to fill ASAP.
To help move things along, the social media company is hosting a "#HootHire" open house next week. On Tuesday, October 8, from 5pm to 7pm, the HootSuite Headquarters will be open to those with a passion for social media with a work-hard, play-hard mentality.
HootSuite advises attendees to bring their resumes and have a good idea of what positions they're interested in applying for. See what the company is looking for by combing through the more than 50 job listings HootSuite has posted on the Techvibes Job Board.
HootSuite already has roughly 370 employees.