HootSuite Launches Command Center, an All-in-One Social Media Analytics Dashboard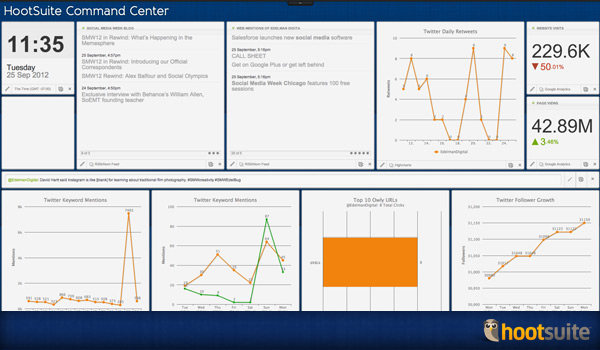 Vancouver-based HootSuite has launched the Command Center, an analytics-focused dashboard that allows social media teams to monitor, measure, and react to all online activity in real-time.
"Imagine the New York Stock Exchange without its big screen TVs, terminals and smartphones," writes the company. "Information is power, and when that information is right at your fingertips, it empowers individuals and organizations to make the right decisions and act on them."
Command Center lets users see KPIs in real time, enabling quicker responses to enhance and protect your brand. It can also provide real-time, actionable data for informed decision-making to optimize performance.
The main component of the Command Center offering is the multi-platform KPI visualization for social analytics. This extends the HootSuite dashboard by providing optimized, live data feeds and visualization that can be configured for televisions, PCs and mobile devices. Customers will be able to add data feeds from other providers as well, such as web analytics or CRM. This new offering works in concert with HootSuite's existing enterprise engagement solution and mobile apps as a comprehensive solution to satisfy the growing demand for Command Centers and centrally managed and operated social media management.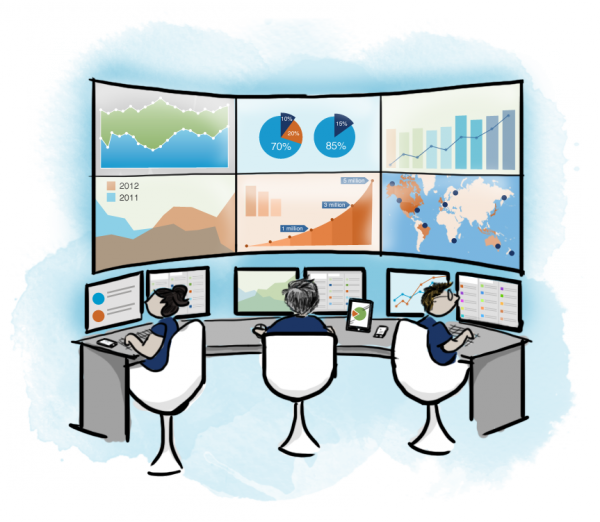 As the Canadian startup points out, many companies and events are already using in-house command centers.
"All the features that make the HootSuite dashboard an invaluable tool for businesses will now be given a throne in the hearts of these same companies; a hub where every social interaction can be seen, studied and spread," say Ryan Holmes, CEO of HootSuite. "HootSuite continues to develop and acquire tools to support the growing needs of today's social businesses who take advantage of the opportunities for return of investment through proper engagement with social."