[EXPIRED] Job Listings Free for Montreal-based Startups for Rest of 2013
This offer has expired but please use discount code 'twitter' to save 25% off job listings on the Techvibes Job Board.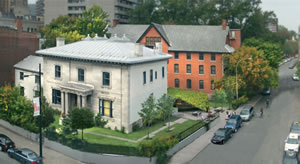 Techvibes' readers are dispersed across Canada but Toronto and Vancouver remain our most popular cities. And activity on our Vancouver and Toronto job boards are certainly a good indication of that audience.
Montreal places third in popularity and just barely ahead of a handful of other Canadian cities. But according to BetaKit's Joey Czikk, the Montreal startup community is blazing so Techvibes wants to do more to support that trend.
Starting today and until the end of 2013, Montreal-based startups can use our Job Board for FREE. You read that right. Startups can post as many job listings on Techvibes as they like until December 31, 2013 and they're remain live online until the position is filled (or the listing is removed).
A handful of Montreal startups including BusBud, OM Signal, and PasswordBox have already taken advantage of this free offer but we want every Montreal startup that is hiring on board. And free is too good to pass up.
Getting started is easy. First make sure your startup is listed in the Techvibes Directory—use our handy site search to check. Once it's in there, fire a note to montreal@techvibes.com to let us know you're interested. We'll flip a switch on the backend, send you some instructions and you'll be good to go.
Photo: Confoo