Hyper Island to Host Master Class in Vancouver for First Time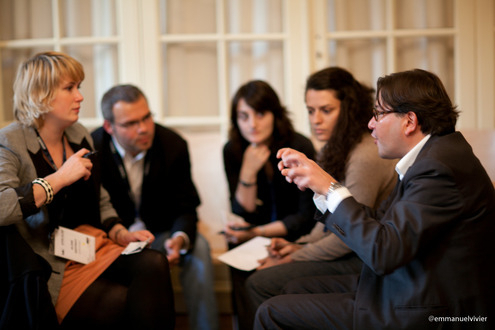 Global digital education institute Hyper Island has selected Vancouver to host its three-day Master Class event in December.
This will mark the first time the Swedish-born Hyper Island ventures to Canada's West Coast. The company's Master Class is designed for senior executives, marketers, communicators, account managers, creatives and strategists who want to discover the possibilities of digital media through experiential learning.
"Vancouver's unparalleled natural beauty, state of the art facilities and culture of innovation makes it a natural fit for marque global events—just look at the TED Conference and TEDActive," says Jordan Eshpeter of Vancouver's Domain7, who iz partnering with Richard Sandor from Eustress Marketing Coaching to bring Hyper Island to Vancouver.
"Bringing Hyper Island to Vancouver has been on our radar for some time," explains Jaclyn Ciamillo, Global Partnership Director at Hyper Island, from New York City. "Vancouver's forward-thinking leaders implemented a digital strategy that shows a profound understanding of transformative technology and its effect on business, science, lifestyle and more. Vancouver is a great example for other cities to learn from."
The event is broken down into four stages: Urgency, Possibilities, Implementation, and Learning Outcome.
"People have a sense of what they believe, an ingrained perception. We want to take this mindset and shake it up," the company explains. "Digital is changing not just media, but the way we interact. It is constantly transforming power structures and reinventing business models."