Montreal's Vanilla Forums Launches New Commenting Feature to Help Cultivate Online Communities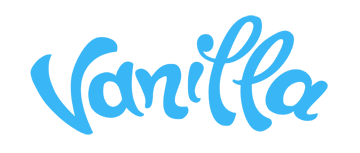 Montreal's Vanilla Forums has announced the "general availability" of a new commenting feature. The new feature allows publishers to use Vanilla's platform to power blog comments and "turn those transient commenters into engaged community members."
When an article is published, Vanilla says, a new discussion thread is automatically created in the community forum and commenters can then participate in further conversations with each other in the community. Any comment posted to the blog or to the corresponding thread in the community is displayed in both places simultaneously, the Canadian startup explains.
"It takes a lot of effort to get an active, vibrant community off the ground," according to Vanilla Forums co-founder Mark O'Sullivan. "Vanilla Comments let you use existing content and traffic to seed a community forum and really engage the readership. Using Vanilla to power both comments and the forum lets members have one identity, one reputation and one user experience on all sections of the website."
Vanilla's comments feature embeds into WordPress and other websites and supports single sign on. The commenting service offers the same gamification, reputation, and moderation features as found in Vanilla powered communities. A data migration service is also offered, Vanilla says. Plans start at $49 per month.