More Canadian companies are permitting social networking on the job - as if they could stop us
Well, this was inevitable: more Canadian businesses than ever are allowing social networking to occur on company time.
The finding is a result of a Robert Half Technology survey, which suggests that nearly half of Canadian chief information officers permit access to social media sites such as Twitter and Facebook on the job if it's for business purposes—a number that has doubled from 22 percent just two years ago in 2009.
However, one in three organizations still live in the stone age and attempt, likely with great futility, to completely prohibit it at the office. (Fortunately, this number has fallen from 58 percent in 2009.)
But you know what happens when a higher power tries to intervene on what the mass public views as an essential component of society (*cough Prohibition *cough).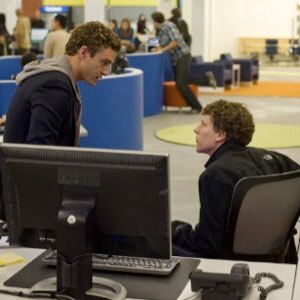 Something tells me Mark Zuckerberg allows employees to use Facebook in his offices.
While social media is different from alcohol in more than a few ways, the concept is the same: we want to drink, we want to tweet. We have mobile touchscreen computers in our pockets and accounts on YouTube, Twitter, Facebook, and elsewhere, and nobody is going to stop us.
At this point, spending five minutes managing your social networks is no different than having a chat with a colleague at the water cooler—it's not an addiction, it's engaging and interacting with your social community.
And the sooner these one-in-three Canadian businesses realize and accept that, the better.
As Gary Vaynerchuck so succinctly pointed out at today's The Art of Marketing Conference in Vancouver, "This is 2011."
So act like it.