Netflix accounts for 30% of Internet traffic in North America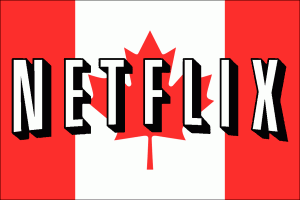 According to a report released by Sandvine today Netflix accounted for 29.7% of all information downloaded during peak usage hours by North American broadband-connected households in March 2011.
In its Global Internet Phenomena Report, Waterloo-based Sandvine found the amount of data consumed by users streaming television shows and movie from Netflix's online service exceeded even that of peer-to-peer (P2P) file sharing technology BitTorrent.
Netflix's 29.7% share of downstream Internet traffic represents a 44% increase from the last Sandvine report released seven months ago, when Netflix represented closer to 20% of peak download traffic.
Real-time entertainment services, which in addition to Netflix included other streaming video services such as YouTube, accounted for nearly half (49.2%) of all North American Internet traffic during peak periods. That figure is expected to reach as high as 60% by the end of this year.
Netflix expanded internationally into Canada last September and since then more than 800,000 Canadians have signed on for Netflix in Canada - representing about 10% of Canadian households with broadband connections.