Nominate a hard-working student entrepreneur for the 2011 Student Entrepreneur National Championship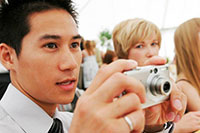 Canadian post-secondary entrepreneurs will have a chance to be recognized for their hard work, intelligence and determination when they compete at the 2011 Global Student Entrepreneur Awards in the fall of next year.
But first, those entrepreneurs need to be nominated — and the time to do that is rapidly drawing to a close, with Friday, December 3rd being the closing date for entries for the 2011 Student Entrepreneur National Championship.
Full-time undergraduate and graduate students are eligible for this award if they have at least 50 per cent ownership of a company that has been in operation at least six months and are responsible for its operation. 12 provincial champions will be chosen by a panel of judges, and they will participate in regional competitions held in Calgary, Halifax and Toronto. From each of these competitions, two regional champions will be selected to receive a $1,000 cash prize and participate in the Student final round at the 2011 ACE National Exposition. The winner of the national round will receive a cash prize of $10,000 and represent Canada internationally at the Global Student Entrepreneur Awards.
Last year's national champion was University of Toronto student and Shape Collage owner Vincent Cheung [pictured]. Shape Collage is a website that builds photo collages automatically for users with photos they supply. The software features both free and paid versions, and even integrates with Facebook.
To nominate a deserving young Canadian entrepreneur, or find out more information, click here.