Nominate Your 2012 BC Angel Investor of the Year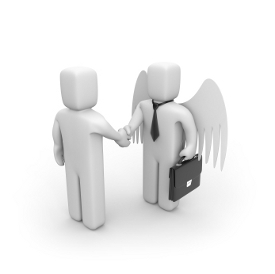 According to the National Angel Capital Organization, Angel investing across Canada is on the rise but BC may be an exception.
Active angel Mike Edwards of Initio Group recently participated in a BC Business roundtable and said that Vancouver has "one angel investing group, one public angel investment company, and a few active angels. It's a very, very small community."
But angel investors play a vital role in commercializing early-stage companies that include many of the best emerging companies in BC and these companies in turn create jobs and stimulate the economy. So we need to celebrate the few that are making a difference.
And you can do that by nominating your pick for BC Angel Investor of the Year for 2012. Unfortunately previous winners of the award cannot repeat, so here is who you cannot nominate:
The criteria for 2012 BC Angel Investor of the Year is:
An individual BC resident who has invested $100,000 or more of his or her own money in BC companies (not theirs) in last 12 months.
Is recognized as a experienced business mentor to entrepreneurs and measurably adding value to BC companies.
Brings new BC investors to the BC market and contributed to the knowledge base/profile of angel investing in BC.
Cannot be a previous winner.
The BC Angel Investor of the Year will be honoured at the 32nd Angel Forum in Vancouver on Tuesday, October 16.
The nomination process is intended to be simple, transparent and fair and is open until September 15.