Ottawa developers design GPS dating app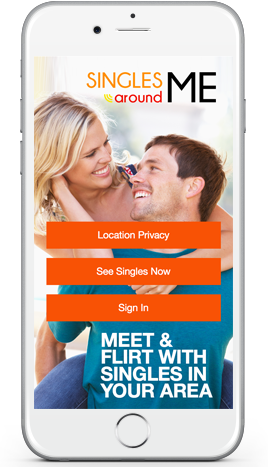 Ottawa app developer Chris Klotz has a new location-based dating app for singles called "SinglesAroundMe" that will help you find — you guessed it — singles around you.
SiunglesAroundMe (SAM) uses a smartphone's GPS capabilities to find singles in your area. It's currently free for iPhone, with BlackBerry and Android versions out soon.
Chris Klotz developed the app and explains how it works. "It lets you see singles anywhere around you from up to 100 meters to a hundred kilometers. And you can sort of change the variables as you wish."

He says GPS technology is the backbone of his creation. "It immediately plots you on a Google Map. If you're looking for a guy for example, it'll plot the guys around you, and you can set up your profile saying you are looking for guys from 20 to 30 years old, or 30 to 40, or whatever you like."
You can make your search more specific by looking for singles at a certain location (such as a bar or club), and SAM features impressive privacy controls, up to hiding yourself from others' SAM searches.
You can download SinglesAroundMe and get more information here.