StartUp Weekend Toronto Builds 13 Startups in Less than 3 Days
Startup Weekend is a community building startup event. Participants get together with local developers, marketers, designers, enthusiasts and start companies in just 54 hours. This past weekend was the first time StartUp Weekend was held in Toronto.
Here is the recap of Days 1 and 2
On Sunday, September 26, all startups were required to showcase their work from the past couple days to a group of judges. The judges were from the following organizations: ExtremeVP, Summerhill Venture Partners, Ryerson Angel Network, and BEST Funds.
With thirteen startups built over the weekend, the excitement in the room was simply electric. There were startups that refined their current ideas to solidify the business models. Others decided to pitch on Friday at last call and started from scratch.
Results
The purpose of StartUp Weekend is to build companies over a weekend. To keep things interesting, there is a competition component to the event that keeps you motivated enough to work 15 hours straight. Judging criteria was based on four criteria:
Team Dynamic
Viability
Innovation
Breakthrough Potential
Here are the results: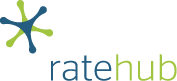 3rd Place: RateHub.ca. Buying a home can be a fun experience but dealing with the mortgage part of the equation can leave a bitter taste. Rate Hub helps homeowners find best mortgage rate.
2nd Place: Schedify. If you're a manager, you know that creating schedules from employees it just annoying. Managers spend hours creating schedules and employees sucker punch productivity with calling in all day Sunday to find out their next shifts. Schedify simplifies staff scheduling in restaurants. Follow Schedify on Twitter, Facebook and sign up for updates on here.
1st Place: Task Ave. Ever walked by the grocery store, got home, took your shoes off and realized you forget to pick up the milk your wife's been pestering you about for 3 days now? Now, you can remember exactly what you need to pick up with a location-based to-do list. Task Ave: Remember what you need to do, Where. Follow Task Ave on Twitter, and sign up for updates here.
Notable mentions include:
Styllist. Help busy professionals find local, unique boutique collection.
N2O (Need for Second Opinion). Helping save lives by connecting doctors via FaceTime for a second opinion.
Voter Vision: Helps voters learn about candidates in local elections.
For the first StartUp Weekend in Toronto, we're all very proud of all the go-getters in Toronto are striving to push the envelope and put so much effort in a short period of time. A shoutout to all the sponsors for StartUp Weekend and the StartMeUp Ryerson team/Ryerson University team for hosting.
A big shoutout to Chris Eben, Ahmed Badruddin, Karthik Soravanahalli, and Marc Nager for all their hard work and dedication to make this event successful.
If you missed this one and are having a "doh!" moment, we have awesome news! StartUp Weekend is looking to host another one around April 2011. Get a hold of Chris Eben if you're interested in planning and organizing an upcoming StartUp Weekend in Toronto.