The fabled White iPhone 4 will finally launch this month. Which means don't expect iPhone 5 till Fall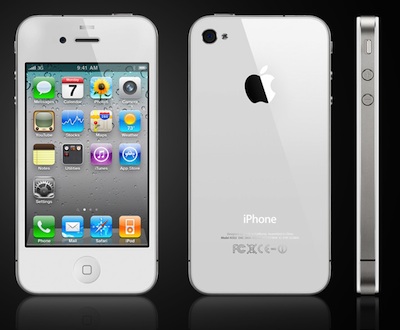 Every iPhone has launched in mid-Summer, tied closely to Apple's Worldwidw Developers Conference. And while many fanboys are still adamant Apple will stick to its traditional product cycle for the best-selling smartphone, reality says otherwise.
First of all, only now (or rather, by month's end) will the fabled, infamous, and storied White iPhone 4 finally launch—nearly a year after the original iPhone 4. No one would buy this if the iPhone 5 was going to drop two months later. But it's not.
The White iPhone launch will be celebrated as an event of its own and given time to distinguish itself as an item viable to purchase at this point in time—that it will remain relevant for at least half a year.
Second, insider sources that deal with manufacturing the components of iPhones have insisted that they have heard nothing about the iPhone 5. And yes, these processes do take time; if manufacturers are still pumping out iPhone 4s with no info on the next-gen model, then no, it isn't coming in a couple of months. Period.
It's all very obvious to anyone not blinded by their hunger for an iPhone 5: the device will launch September at the very earliest, plain and simple.
So sit back and enjoy the technology that currently exists. Believe it or not, things don't actually become outdated after a year—marketers just want you to think they do.