Vancouver's Hootsuite celebrates free apps with its own Mobile Fest this week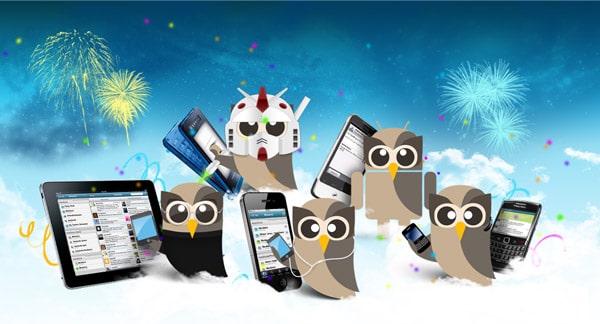 October 18th to the 22nd is Hootsuite's "Mobile Fest," a week of free mobile app celebrations.
Sparked by Hootsuite making all of its mobile apps free, it's stirring up celebration by adding potent mobile capabilities for Blackberrys, Android-platform phones, iPhonea, iPada, and even the Japanese Keitais.
Hootsuite is also running a contest. It's an "interactive promotion" inviting HootSuite fans to send postcards explaining how they use HootSuite, and receive "Hootkits," which are mobile-themed owl stickers to winning entrants.