What BC's Tech Sector Can Learn from BC's Film Industry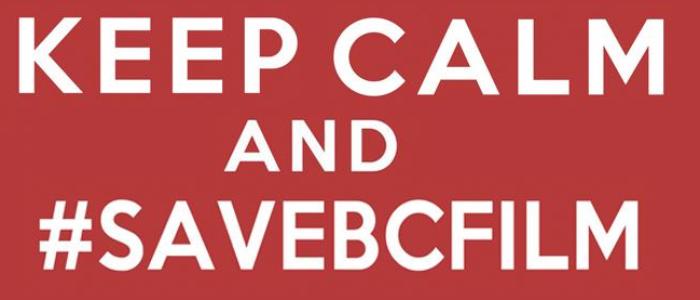 Let us take a moment to admire the success of the BC film industry's efforts to get political leaders to listen to—and act on—their concerns.
Launched in January, the campaign led by Wayne Bennett and company has managed to generate leading news coverage for weeks, attract on line support from the public and, most recently, move Adrian Dix and the NDP to announce that should they form government they would be investing some $45 million in enhanced tax credits to help bolster film production jobs in BC.
I won't get into the debate about whether or not it's a good idea for the NDP to promise an increase tax credits on foreign and domestic productions to 40%. But you have to admit, the BC film industry got the results they were looking for.
So what can the tech industry learn? A lot, I think.
First, the BC film industry knew who they needed to reach. With higher tax credits in Ontario and Quebec poaching film production jobs from BC, they knew they needed to get the attention of the only body that could fight fire with fire: the provincial government.
Second, they knew how to get their attention: tell a simple story and show what's at stake for their voters. "Save BC Film" has consistently argued, again and again, that BC needed to make its tax credits more competitive with these other provinces.
And they painted a vivid picture of what was at stake—good, family-supporting jobs that generate tax revenues for the provincial government and put money in the pockets of neighbourhood grocery stores, restaurants the other local businesses that create prosperous communities.
Finally, they knew how to mobilize their greatest strength: the 25,000 people employed by the industry and the families who depend on them. If they had put forward a couple of celebrities or big players to make a pitch for support, the public would have wondered why the government needs to give tax credits to movie moguls, and with good reason.
Instead, working with the unions representing their members, they had ordinary people telling stories about how the industry slump had affected them and their community. The public couldn't help but feel a strong connection, and the campaign grew momentum.
Now let's take another look at the tech industry. We employ roughly 84,000 people in BC; that is more than three times the number working in film. We bring roughly $20 billion into the BC economy, compared with just over $1 billion from film.
The facts are simple. We are a larger employer and a far bigger contributor to the economy. Also these are living wage positions so in a province with expensive housing these should be the jobs we promote. So where's the love?
Well, you don't get it if you don't ask. Have we articulated what we need from the provincial government? Have we come together as a group to identify our priority and speak with a single voice?
Part of the problem may be this: we are entrepreneurs. I know, but wait.
As entrepreneurs, when we run into an obstacle, we just go around it. So when the government doesn't put policies in place that might help us, we get it done anyway. It's in our DNA.
Also, 96% of us are in businesses with less than 50 people, and that means our resources are stretched. Who's really got time to talk to the government?
Not that it's all bad. We have a history of strong government involvement. Think about the first several years of Premier's Technology Council with the likes of Paul Lee and Don Safnuk. This group of people consulted in the creation of policy that in many ways has driven the success we currently enjoy.
However in recent times with the change in Liberal leadership their continued work has been sitting on a bookshelf somewhere gathering dust. I also want to point out Bruce Ralston, the Surrey-Whalley MLA and NDP finance critic, who stood in the legislature and stated that we were an overlooked industry in his post-budget rebuttal in March.
He has been a great advocate for us, as has been Matt Toner, the NDP candidate for Vancouver-False Creek. His "Can We Do It" campaign was effective in spreading the message of a declining console gaming industry here in BC. Vancouver Mayor Gregor Robertson and Vision Vancouver councillor Andrea Reimer have also been big supporters, pushing to make the city a capital for tech. This is really well reflected with the recent release of city digital strategy.
But we can and need to do better. Why? Well, we need more if we want to continue the growth of our sector. And we can do it by learning from the film industry.
The film industry unified a number of unions, business leaders and their industry association and spoke with a single voice. We also have a complex group of organizations in our sector, and it's a bit more complicated because each part of the larger tech sector—biotech, cleantech, gaming, etc.—has their own issues. But if we take it to the very top level I believe we have some common needs.
The film industry knew their top-level priorities for the provincial government. What are ours? I can only offer my opinion here, but I think as an industry we need a reworked and recapitalized vehicle like the Renaissance Fund to help with the funding gaps, modernized EBC/VCC policies to ensure this excellent program can continue to encourage investment in BC companies, and we need to deal with our labour shortage issues by better leveraging college and university connections.
Just think of what we can achieve if we had a strong single voice and message with the backing of 84,000 people.
But what do you think? Let's start the discussion.