When Larry Met Sergey: The Evolution of Google from Grad School to $150 Billion Company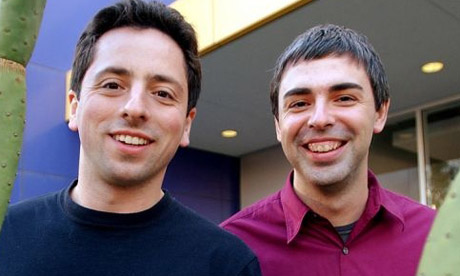 Google is a tremendous success story in technology—two young guys, Larry Page and Sergey Brin, realized the potential of the internet and capitalized on it by creating the world's best search engine. But even though hundreds of millions of people use Google's products—which include the handy Maps feature and Android mobile devices—daily, few really know the story behind the company.
Victoria-based Greg Voakes, an audience development specialist, has created an interactive graphic titled "When Larry Met Sergey" that brilliantly highlights the lives of Google's co-founders. Each year, you can see what Larry and Sergey were up to, plus some neat statistics, including the growth of web users, revenue, and employees.
For example, in 2000, Google has 361,000,000 users and 40 employees. Just a year later, users grew to more than 500,000,000 and headcount exploded to 250. That year, Google earned about $7 million; in 2002, that number would skyrocket to nearly $100 million.