In November 2011 a survey from ING Directsuggested that half of Canadian smartphone users will be banking from their mobile device within 24 months.
It's been more than two years and that adoption rate fell well short of ING's hopes. A survey late last year pegged the number at 41%, up from 38% in 2012 and 35% in 2011.
read more
A miniscule number of Canadian small- and medium-sized businesses use an advisory board, which is evidently a problem because the companies with one do much better than those without.
read more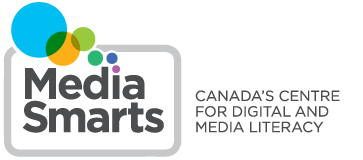 One in four Canadian kids have admitted to cyberbullying, while one in three confess to being a victim.
read more
Only 41 percent of Canadian small businesses have their own website, according to the 2014 Factbook from the Canadian Internet Registration Authority.
read more
The internet is in many ways a champion of freedom and defined by accessibility. But in Canada a great digital divide persists where lower-income households remain without internet.
read more
More than half of all new startups in Canada are run by part-time entrepreneurs, according to new data.
read more
The CRTC's recent crackdown on a trio of X-rated channels for not showing enough Canadian content is "a classic example of how government policies supporting Canada's entertainment industry are costly and inefficient," according to Steven Globerman, author of a new Fraser Institute study on the government's assistance to Canada's film and television industry.
read more
Poor food choices, such as overconsumption of carbonated soft drinks, are an important factor driving the global obesity epidemic and have been linked directly to diabetes and heart disease. But while public health agencies are working to help people to make healthier choices, monitoring the effectiveness of these efforts has been costly and difficult.
read more
A new report highlights the importance of connecting with customers beyond the transactional level—planning for interactions both before and after the purchase activity.
read more
Pretty much everyone owns a smartphone but what people look for in their device is often different—hence why multiple platforms can succeed in the same market and why one brand makes several models of phones.
read more
A recent study by the American Association of University Women suggests that there is "no statistically significant" difference in earnings between males and females with careers in math, computer, and physical science, as well as engineering.
read more
The collaborative economy is a growing market in which consumers, enabled by a new set of websites and applications, are sharing or trading goods and services with each other.
read more
Canada's aging population is accelerating. Consequently, there is more focus on the growing number of tech-savvy seniors who are seeking digital options for managing their health services remotely.
read more