Uber continues to make poor decisions in its response to increasingly grotesque actions by its executives. Despite being valued at $40 billion, the San Francisco-based car service company frequently angers people with buffoon-like statements in response to constant public scorn.
Nearly universally disliked—yet seemingly still used by the entire universe on a daily basis—it doesn't look like Uber's poor decisions will subside anytime soon.
read more
Today, BlackBerry launched its latest smartphone, the BlackBerry Classic, a "no-nonsense" device for QWERTY-lovers on a budget.
read more
Worldwide bus travel booking aggregator Busbud today announced a formal partnership with Greyhound to expand transit options for travelers this holiday season.
read more
What a way to ring in the new year.
read more
Toronto's Hubba has raised a $3.1 million seed round to support its mission of making product info easier to manage.
read more
Facial recognition software has been gaining traction lately, edging it's way to becoming the next big thing.
read more
2014 was a strong year for Canadian startups, with several raising double-digit rounds. Vancouver fared particularly well this year, but Ontario certainly didn't slack either. Below we highlight the five biggest rounds raised by Canadian tech companies in 2014, which combine for a total of more than $350 million in venture capital.
read more
The Pebble, for a fleeting moment, was ahead of its time.
read more
For the past few years, I have actively spent time to think about what technology trends will have the biggest impact in the coming one to three years.
read more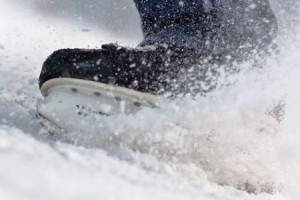 As if it wasn't clear enough already, the tech startup industry can and will tackle any problem it puts its mind to, and that includes hockey.
It took a few years in Canada before the startup geeks focused their attention on solutions outside of simple wearable products and apps for yoga, or running. Now, the two worlds of sports and tech have collided in Canada.
read more
25,000 people across 83 countries were involved in this year's Global Startup Battle. But as the word "battle" suggests, it was a competition at heart, and only a select few came out champions.
read more
The end of every year brings a proliferation of prediction lists.
As we end an incredibly active 2014 in the tech/investment world, I am adding my own thoughts on what might be coming in 2015.
read more