For the past few years, I have actively spent time to think about what technology trends will have the biggest impact in the coming one to three years.
read more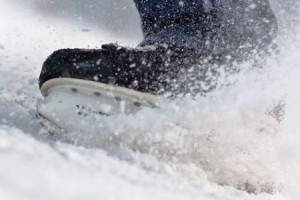 As if it wasn't clear enough already, the tech startup industry can and will tackle any problem it puts its mind to, and that includes hockey.
It took a few years in Canada before the startup geeks focused their attention on solutions outside of simple wearable products and apps for yoga, or running. Now, the two worlds of sports and tech have collided in Canada.
read more
25,000 people across 83 countries were involved in this year's Global Startup Battle. But as the word "battle" suggests, it was a competition at heart, and only a select few came out champions.
read more
The end of every year brings a proliferation of prediction lists.
As we end an incredibly active 2014 in the tech/investment world, I am adding my own thoughts on what might be coming in 2015.
read more
Earth to Kathleen Wynne's Liberals: it's time to get off MaRS and come back home.
Over 14 years of costly exploration into this mysterious entity, the province has spent nearly half a billion dollars. It turns out there hasn't been too much life spotted around high-priced, empty real estate.
read more
Some of the world's biggest tech companies are being targeted by an open letter about privacy.
Canada's Privacy Commissioner has joined more than 20 counterparts from around the world in supporting an open letter addressed to a list of global tech giants: Samsung, Microsoft, Nokia, Google, Amazon, Apple, and BlackBerry.
read more
Canadian startups are bringing "dirty tech" industries such as farming and freight into the 21st century with software solutions that are having significant impacts on how businesses are run.
read more
The end of 2014 is approaching, and Ericsson ConsumerLab can now, in the fourth edition of its annual trend report, present the hottest consumer trends for 2015 and beyond.
read more
It's always been a good idea to protect your phone's lockscreen with a password. Now it's more important than ever. The Supreme Court of Canada has ruled that police, as long as they meet certain conditions, do not need a search warrant to look at the contents of a suspect's smartphone during an arrest.
read more
car2go announced today that its carsharing service has reached one million members with access to 12,000 car2go vehicles in 60 cities within 29 operating Home Areas and eight countries across the globe.
read more
Canadians love technology. This Christmas there will be myriad tech gadgets under trees across the country: smartphones, tablets, laptops, smartwatches, and more.
We will love our new things. And we will use them every day. But what will happen to our old tech these new gifts replace?
read more
Apple and IBM today delivered the first wave of IBM MobileFirst for iOS solutions.
The so-called "new class of made-for-business apps" are designed to bring IBM's big data and analytics capabilities to iPhone and iPad users in the enterprise.
read more