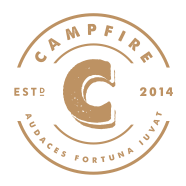 Campfire Capital is leading a $5 million round for medical apparel startup FIGS.
read more
Sport Chek opened its doors this week to a new 53,000-square-foot flagship store on Robson Street in Vancouver.
read more
Vancouver's Elastic Path Software, a provider of enterprise commerce solutions that enable innovation in the age of digital transformation, has hired veteran digital strategy and channel sales executive Sean Skamnes as Vice President of Business Development.
read more
With startups beating out traditional banks for Webby Awards, perhaps the rise of fintech in Canada has incumbents feeling the beginnings of a squeeze.
read more
Ottawa's Assent Compliance has raised $20 million.
read more
Formlabs, a designer and manufacturer of 3D printing systems, has acquired Vancouver's Pinshape, a 3D printing online community.
read more
This week the internet exploded with news that Montreal, Square Enix Montreal—the Canadian arm of a Japanese studio—has stolen an idol from the Los Angeles Indie Game Dev world. Teddy Dief, most notably of Hyper Light Drifter fame, announced via twitter this morning that he would be making the opposite move to the norm, which may be an even greater expression of his Indie Roots than we think.
read more
Online bookkeeping service Bench has closed a $20 million Series B up­round led by Bain Capital Ventures and joined by Altos Ventures and Contour Venture Partners.
Altos and Contour were also Series A investors in Bench.
The new round, which brings total capital raised to over $40 million, will go toward product enhancements and the rollout of a new product.
Since 2012, Bench has made significant strides in its journey toward fully automating the job of a bookkeeper.
By creating task­ specific algorithms and perfecting tools that can work seamlessly with bank data, payment data, etc., Bench has reduced the labour time of its bookkeepers by 75%.
read more
Vancouver's LemonStand, a customizable cloud e-commerce platform, has raised an additional $1.25 million.
The seed funding hails from BDC Capital, Silicon Valley based angel investors Barry X Lynn, Paul Rochester, Hank Massey and several other angel investors.
read more
Toronto's Wealthsimple has won a Webby Award, an international award honouring excellence on the Internet.
read more
Industrial companies from all sectors across Canada are increasingly focused on building a digital strategy as an essential component to remaining globally competitive.
read more
Vancouver's Shoes.com has been ranked the top performing Canadian-owned ecommerce company by Internet Retailer's 2016 Top 500 Guide.
read more
The future of payments is one in which they will occur inconspicuously in the background of every transaction according to a panel of experts who discussed the topic earlier this month at the Digital Finance Institute's FinTech Conference in Vancouver.
read more